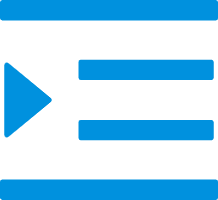 WATER-PURIFER-FITTING

water fitting

water fitting

Water fitting
Water Filtration System Hose, Tube & Fitting Replacement Parts | Vanzon
Having a reliable water filtration system is essential for guaranteeing clean, safe drinking water. To keep your system functioning properly, it is important to replace worn out or damaged parts. Fortunately, there are numerous hose, tube and fitting replacement parts available that are designed to work with any type of water filtration system. In this article, we will explore the different types of replacement parts available and discuss how to choose the right ones for your particular system.
Water Fitting
Water fitting is an important part of keeping a safe and efficient plumbing system. Having the right water fittings ensures that your water pressure is correct, that you are using the right size pipes, and that all connections are properly sealed so they don't leak. It also helps to prevent dangerous situations like water damage or even flooding in your home. Having the right water fittings can save you time and money in the long run, as well as keep your family safe from potential hazards.
Pe Hose,Water purifer hose
Pe hose, or polyethylene hose, is a highly effective water purification device that has become increasingly popular in recent years. It is a flexible and affordable way to clean water of impurities and contaminants while providing a safe and reliable way to transport it. Pe hose has been tested and proven to be extremely efficient in removing bacteria, viruses, minerals, sediment, chlorine, and other pollutants from contaminated water.
Pe Tubing
PEX tubing, also known as crosslinked polyethylene, is a reliable and affordable type of plastic pipe used for many residential and industrial applications. Used in both hot and cold water supply lines, PEX tubing offers greater flexibility than copper piping while providing excellent resistance to extreme temperatures. Not only is it more cost efficient than traditional copper pipes, but it also has added benefits like being corrosion-resistant and easier to install.
Water Purifer Connector
As the demand for clean and safe drinking water grows, so too does the need for efficient and reliable water purifiers. A water purifier connector is a device that provides an easy and secure connection between a water purification system and a source of water. It effectively eliminates contaminants from the source in order to provide clean, safe drinking water. Water purifier connectors are essential tools for those who wish to take control of their water supply and ensure that it is free from all potential contaminants.
Features of Water Purifer Hose and Connector:
-Using in connecting water purifiers,pure water machine, pipe machine etc
- Apply to Reverse Osmosis Water System and Housing In Line Filters ETc
-Good flexibility, easy to install
- Sealing is good, will not leak
-Fit to all kinds of outer diameter with 1/4 inch
- Brand new and high quality
-PE range of plastic tubing is designed in linear low density Polyethylene for cold and
intermittent hot water applications.
-Our tubing provides the benefits of a wide of temperature and pressure suitability, board
chemical compatibility and is made from non contaminating materials