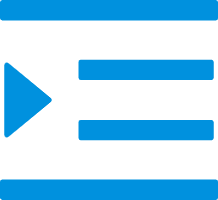 Hydraulic Hose Fittings | Vanzon
Hydraulic hose fittings have become an essential part of the industrial market. Their ability to move fluids and gases quickly and efficiently has made them indispensable for many industries. Vanzon is a leading supplier of hydraulic hose fittings, offering a wide selection of products that have been designed and tested to meet the highest standards of quality. With their commitment to providing superior quality products backed by their professional customer service team, they have become one of the most trusted names in hydraulic hose fittings.
Hydraulic Hose Fittings
Hydraulic hose fittings (Hydraulic Hose Fittings) are important parts connecting hydraulic hoses and hydraulic equipment, usually made of metal materials. The role of hydraulic hose fittings is to transport hydraulic oil from hydraulic equipment to hydraulic hoses, and to ensure the sealing and connection reliability of the hydraulic system. Here are some important features of hydraulic hose fittings:
Material: Hydraulic hose fittings are usually made of metal materials such as steel, copper, aluminum, etc. The choice of material has an impact on the strength, corrosion resistance and wear resistance of the pipe fittings, so the choice of material is one of the important characteristics of hydraulic hose fittings.
Appearance: The appearance of hydraulic hose fittings is usually metallic, and the surface will be treated, such as electroplating, spraying, etc., to improve the hardness, corrosion resistance and aesthetics of the surface.
Dimensions: The dimensions of hydraulic hose fittings are formulated in accordance with international standards, such as European standards, American standards, etc. The size of the fittings must match the size of the hydraulic hose, otherwise it will cause problems such as oil leakage and air leakage.
Thread: The thread of hydraulic hose fittings is an important part of connecting hydraulic hose and hydraulic equipment, usually using international standard threads, such as BSPP, JIC, NPT, etc. The selection of threads must match the threads of hydraulic equipment and hoses to ensure the reliability and tightness of the connection.
Connection method: Hydraulic hose fittings usually use threaded connection, flange connection, ferrule connection and other methods. The choice of connection method usually depends on the application scenarios, pressure requirements, environmental conditions and other factors of the hydraulic system.
Pressure rating: The pressure rating of hydraulic hose fittings is usually determined according to the pressure rating of the hydraulic system. When selecting pipe fittings, it must be ensured that its pressure rating matches that of the hydraulic system to ensure the safety and reliability of the system.
Hydraulic Hose Crimp Fittings
Hydraulic hose crimp fittings are an integral part of any hydraulics system. They provide the connection between hoses and other components, ensuring a secure fit that won't leak or blow out. In addition to providing reliable connections, they are an efficient way to join multiple components together in a single system. When correctly fitted, hydraulic hose crimp fittings provide excellent pressure resistance and stability within a system.
Advantages of Hydraulic Hose Fittings
These Hydraulic Hose Fittings are designed to provide reliable and secure connection between hydraulic hoses, pipes, and other components.
They are made of durable material that is resistant to corrosion, abrasion, and extreme temperatures.
The fittings allow for easy installation and assembly of hydraulic systems and come in various sizes to fit a variety of hoses.
These fittings have a tight seal that ensures no leakage or loss of fluid while providing maximum pressure ratings.
The brass construction ensures strength, durability, and longevity so the fittings will last for years to come.
Hydraulic Hose Fittings Wholesale
Hydraulic hose fittings wholesale is a great way to get the equipment you need without breaking your budget. Whether you're a professional mechanic, the owner of an industrial manufacturing business, or just someone who likes to do their own repairs, having access to quality parts and accessories at an affordable price can make all the difference. Hydraulic hose fittings are essential for keeping systems running smoothly with minimal fuss.
Shopping for hydraulic hose fittings can be a daunting task. Why not make it easier by purchasing them wholesale? Not only will you save time and money, you'll get access to the best parts available in the market today. Whether you're looking for hydraulic hoses or hydraulic alternatives like quick disconnects, buying in bulk is often the wiser option. With hydraulic hose fittings wholesale, you'll enjoy quality assurance while also saving a bundle. So what are you waiting for? Make your hydraulic hose fitting needs simpler by purchasing them wholesale today!
Discover the Key Benefits of Wholesale Hydraulic Fittings
Hydraulic fittings are an essential component in many industrial and construction applications. Whether you need replacements or plan to build a new system, understanding the key benefits of purchasing hydraulic fittings wholesale can help you make informed decisions. This article will explore the advantages of buying hydraulic fittings at wholesale prices, including cost savings, higher quality products, improved customer service, and more.
High Quality: Discover the Key Benefits of Wholesale Hydraulic Fittings and enjoy high quality fittings that are built to last. With durable materials and rigorous testing, our wholesale hydraulic fittings provide reliable performance in even the most demanding conditions.
Wide Variety: Our selection of wholesale hydraulic fittings includes a wide variety of sizes, styles, finishes, and materials so you can find the perfect fitting for your needs. Whether you need standard or custom fittings, we have something to meet your requirements.We have some products like HYDRAULIC-FITTING,and Hydraulic hose fittings 20711
Affordable Prices: Get more for your money with our competitively priced wholesale hydraulic fittings. Not only do you get great value for your money but also peace of mind knowing that you're getting the best price available.
Fast Delivery: Place an order for our wholesale hydraulic fittings and get it delivered quickly with fast shipping options. We understand how important it is to receive orders on time so we make sure that every order is processed and shipped quickly.
Dedicated Support: With our team of experienced customer service representatives, we provide dedicated support throughout every step of the process. From choosing the right product to answering any questions you might have, our knowledgeable staff is here to help you find exactly what you need.
Wholesale Hydraulic Hose Fittings Supplier Manufacturer - Vanzon
Finding a reliable and quality wholesale hydraulic hose fittings supplier manufacturer is essential for any business looking to purchase these parts. With the right supplier, your company can benefit from the highest quality products that are designed to perform their job efficiently and effectively.
Finding a reliable supplier of quality hydraulic hose fittings is essential for businesses that rely on them. Whether you're a manufacturer or distributor, you need to know that you can trust your wholesale supplier to provide you with the best products and services at an affordable price.
Vanzon is a leading supplier and manufacturer of wholesale hydraulic hose fittings. With over 15 years of experience in the industrial hydraulics industry, Vanzon has built a reputation for providing top-quality products and excellent customer service. The company offers a wide variety of hydraulic hose fittings, ranging from elbows and tees to couplings and adapters. All components are designed with durability in mind, making them suitable for even the toughest applications.