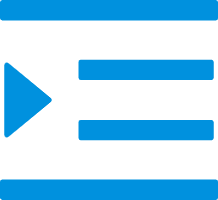 Wholesale Pneumatic Fitting,Legris Fitting,Brass Air Connrctors,Air Coupling,Hose Fitting
This article provides an overview of the various types of pneumatic fittings, connectors, and couplings. These components are necessary for efficient functioning of pneumatics systems and are used in a wide range of applications. The different types discussed in this article include Legris fitting, brass air connectors, air coupling, hose fittings, and many more. Each type has unique features that make them suitable for specific requirements.
Welcome to the world of wholesale pneumatic fittings! Whether you are looking for Legris fittings, brass air connectors, air couplings or hose fittings, you're sure to find exactly what you need in our extensive range. Our products are carefully selected for their quality and durability, so you can be assured that whatever you purchase from us will stand the test of time. We offer competitive prices and fast shipping, so your order will arrive quickly and safely.
We offer the following Fittings:
Pneumatic fittings
Pneumatic fittings are a critical component of any pneumatic system. They connect sections of tubing, hoses, and other components to create a functional pneumatic circuit. Fittings come in various shapes, sizes and materials to suit different applications. When selecting the right fitting for the job, there are several factors to consider such as pressure ratings and corrosion resistance. With so many options available, it can be difficult to know which type is best suited for your needs.
Brass Air connectors
Brass air connectors are essential components of most industrial pneumatic systems. They provide a secure connection between supply lines and equipment, allowing pressurized air to flow freely throughout the system. Brass air connectors are strong and durable, making them ideal for use in harsh environments. They also provide excellent corrosion resistance and can handle a wide variety of temperatures and pressures. In addition to their durability, brass air connectors are easy to install, making them popular among industrial workers and engineers alike.We have some products like D.O.T air brake hose/ends adapter and D.O.T air brake hose/ends male connector & attachched spring
Stainless Steel air couplings
Stainless steel air couplings offer a versatile and reliable way to connect equipment in a variety of industrial applications. They are designed to provide maximum performance, durability and strength, making them ideal for long-term use. Stainless steel air couplings are also known for their corrosion resistance, which is a major advantage in environments with high levels of humidity or moisture. Furthermore, they can be customized to fit any specific application needs and are available in several different sizes and configurations.
Hydraulic hose fittings
Hydraulic hose fittings are an essential part of any hydraulic system, as they maintain the flow of fluid and keep the system running smoothly. They are used in a variety of industrial applications, ranging from automotive and aerospace technology to construction, marine engineering and more. Hydraulic hoses come in many shapes and sizes, with different types of fittings to match.
Auto parts connectors
The use of auto parts connectors is essential for the efficient and safe operation of an automobile. Connectors are used to connect electrical, power, or data components in a car, truck, motorcycle, or other type of vehicle. They provide a reliable means of joining two separate parts without disturbing the existing system or creating hazardous conditions. With advances in technology, modern auto parts connectors have become smaller and more robust than ever before.
Steel fittings
Steel fittings are an invaluable asset in the modern construction industry. From small residential projects to large scale commercial builds and everything in between, steel fittings offer a variety of advantages for any project. Not only do steel fittings provide strength and durability, but they are also cost effective when compared to other materials such as copper or brass. With their versatility, steel fittings can be made to fit any application that may come up during a build.
Stainless Steel Tubing fittings
Stainless steel tubing fittings have become a popular choice for applications requiring corrosion resistance and strength. They are used in many industries, from automotive to medical equipment, due to their ability to resist corrosion and their durability. Stainless steel tubing fittings can be found in a variety of shapes and sizes, making them suitable for various applications. In addition, they provide the convenience of quick assembly and can be reused multiple times without compromising on quality or safety.
Aluminum Tubing Fittings
Aluminum tubing fittings are a key component in the construction of many structures and machines. They provide reliable connections between pipes and other components to ensure the stability, safety and efficiency of any system. Aluminum is a preferred material for these applications due to its strength, durability and low weight. However, it's important to select the right aluminum tubing fitting for your specific project as there are many different types available.
Legris fittings
Legris fittings are a reliable and secure choice for many different types of applications. From pneumatic systems to plumbing, Legris fittings offer the perfect combination of performance and durability in an easy-to-use package. Whether you're working on a construction project or simply want to upgrade existing equipment, these fittings are designed to meet your needs. With multiple sizes, materials and types available, there is sure to be the perfect solution for your specific project.We have some products like 360° rotary joint Rotate BRL and Speed controllers BSF thread
AL-PEX-AL Tubing fittings
AL-PEX-AL Tubing fittings are the latest advancements in plumbing technology. They offer superior performance, improved durability, and greater efficiency compared to traditional copper pipes and fittings. AL-PEX-AL Tubing fittings are made from superior aluminum alloy materials and feature a unique design that allows for quick and easy installation. This makes them an ideal choice for all types of plumbing systems, including water distribution, drainage systems, and more.
HDPE PIPE FITTINGS
The use of HDPE pipe fittings has become increasingly popular in a variety of industries. This is due to its many advantages over traditional piping materials, such as durability and cost-effectiveness. HDPE, or High-Density Polyethylene, is an incredibly resilient and versatile material that can be used for many different applications. It is resistant to corrosion, abrasion, and even extreme temperatures.
RUBBER HOSE FITTINGS
Rubber hose fittings are an essential component in many industries, from plumbing to automotive manufacturing. They provide versatility and flexibility for a variety of applications. Rubber hose fittings come in a wide range of shapes and sizes, giving users increased options for choosing the right product for their needs. Rubber hose fittings can be found in a variety of materials, all offering different levels of strength and durability.