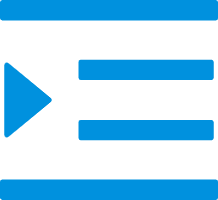 China Air Brake Coil, Air Brake Coil Manufacturers, Suppliers | Vanzon
China has become a world leader in the production of air brake coils, with numerous manufacturers and suppliers offering high quality products to their customers. Vanzon is one such company that stands out in this highly competitive market. With their commitment to customer service and product quality, they have managed to become one of the most trusted names in the industry. Their extensive range of air brake coils offer superior performance, reliability, and safety for all types of vehicles.
China Air Brake Coil
Air Brake Coils are an essential part of the braking system in any vehicle. They are commonly used on heavy-duty vehicles such as buses, trucks, and trains. Air brake coils play a crucial role in providing safety to the driver and passengers by ensuring that the vehicles stop quickly and securely when needed. The effectiveness of air brakes depends on their ability to generate enough pressure to trigger the brakes at the appropriate time.We have many other products here such as Air brake Nylon coils NC08,Air brake Nylon coils NC07 and Air brake Nylon coils NC04.
Advantages of Air Brake Coil
The Air Brake Coil is an essential part of any vehicle's braking system. It helps reduce the amount of time it takes for a vehicle to stop, making it safer and more reliable for drivers.
The coil is designed to provide maximum braking power with minimal effort. Its robust construction ensures longevity and reliable performance in even the toughest environments.
It is easy to install and requires minimal maintenance.
The coil can be quickly replaced.Yiwu Vanzon Import And Export Co.,Ltd was founded in 2008, is one of professional and leading manufacturer of pneumatic products, specialized in manufacturing nylon tubing, pu hose, air brake coils, pneumatic fittings, trailer cables as well as other customized parts.