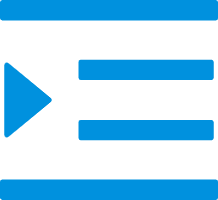 China Trailer Hose, Trailer Hose Manufacturers, Suppliers, Price | Vanzon
China trailer hose manufacturers offer a wide range of products and services to meet the needs of all types of businesses. Whether you're looking for reliable, quality-made hoses for agricultural applications or a specific grade for industrial use, China trailer hose suppliers have something for everyone. With options ranging from high-grade rubberized material to lightweight nylon, customers are sure to find the perfect hose solution that meets their needs.
Trailer Hose Manufacturers
China is a leading manufacturer of trailer hoses, a vital part of the automotive industry. As such, vanzon provides a comprehensive selection of trailer hose manufacturers and suppliers at competitive prices. If you're looking for reliable and affordable trailer hoses, then vanzon is the right place to start your search. Their extensive inventory ranges from high-end components to cost-effective options, making them one of the most sought after providers in China.
China Trailer Hose
Trailer hoses are an essential component of the towing process, and have a variety of uses when connecting different trailer systems. They are designed for durability, as well as to withstand the rigors of repeated connections to various types of trailers. Not only are they made to last, but also come in a range of sizes and materials to meet the needs of all types of trailer owners.
Advantages of Trailer Hose
• Durability: This trailer hose is made of the highest quality materials, ensuring it can withstand harsh conditions while still providing an excellent water flow performance. The heavy duty construction ensures maximum durability and long lasting use.
• Corrosion Resistance: The corrosion resistant design prevents rust and other damage caused by exposure to saltwater or other elements. The material used in this hose also provides superior flexibility and strength, allowing for easy installation on any boat or RV.
• Versatility: With a wide range of sizes available, this trailer