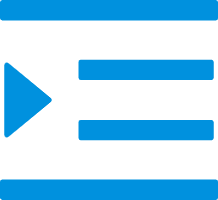 WATER-PURIFER-FITTING

water fitting

water fitting

Water fitting
Water Tube Fitting |Water Filter Fittings | Vanzon
Water Tube Fitting | Water Filter Fittings
water filter fittings water filters are an essential component of any home's plumbing system. They provide clean and safe drinking water by removing harmful contaminants from the water supply. By filtering out sediment, rust, bacteria, and other impurities, these fittings are integral to keeping your family healthy and protected. Choosing the right filter for your needs is crucial; there are a wide variety of water filter fittings available on the market today.
Benefits OF Water Tube Fitting | Water Filter Fittings:
Water Tube Fitting Water Filter Fittings are the perfect solution for any water filtration needs.
They provide a secure, leak-free connection between two points in any water filtering system.
These fittings are made of high quality food grade materials so they can safely contain drinking water without leaching or corroding.
They come with a unique locking mechanism to ensure tight seals and reduce the potential for leakage.
Installation is easy and requires no tools, making it the ideal choice for both DIYers and professionals alike.
Water Filter Fittings Manufacturer
Welcome to the world of water filter fittings! As a leading manufacturer of water tube fitting, we strive to provide our customers with the highest quality products and services. Our mission is to provide top-of-the-line water filter fittings that meet the needs of any application. We specialize in providing custom designed filter fittings that are designed to meet specific customer requirements. With our selection of customizable options, you are sure to find the perfect solution for your specific requirements.