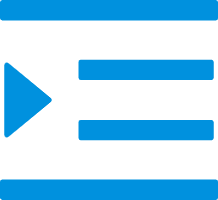 Stainless Steel Tubing Fittings
Disadvantage of PPR Pipe:
▪ Aging on Uv, not suitable for outdoor installation.
▪ Bacteria/moss grow on light,pollution into fluids.
▪ Heat expansion 8 times of Ss, strength 1/8 of Ss, risk of broken in low temperature.
▪ Leakage/loosening due to plastic hot melting connection, short lifetime.
▪ lnner size reduction due to hot melting, flow restriction.
Disadvantage of Carbon Steel Pipe:
▪ Oxidization, rusting will be accelarated after 4-5 years, both inner and outside.
▪ High flow friction inner surface and pollution into fluids.
▪ High Leakage & broken risk especially for outdoor and underground installation.
▪ Thick & heavy pipe,high labor cost due to weldingl threadingl flanging.
Double clamp pipe Features & Benefits:
▪ International standards 304/316 stainless steel.
▪ Premium quality for water, airl gas and other compatible fluids.
▪ Widely used in industries like food & beverage, medical & chemical productions, pharmacy etc.
▪ Wide temperature range by working with proper sealing.
▪ Moderate expansion characteristics & high tensile strength.
▪ No risk of breaking due to water freezing.
▪ Stability for all weather conditions.
▪ "Soft" connection can absorb 2-3mm expansionl contraction.
▪ Corrosion resistance due to chromium dioxide layer.
▪ Smooth inner surface ensure best flow characteristics.
▪ No risk on pollution into fluids.