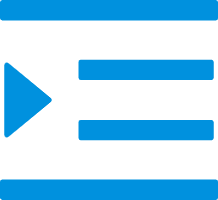 Aluminum Tubing Fittings Accessories | Vanzon
Vanzon is an industry leader in providing reliable aluminum tubing fittings and accessories. Their products are crafted from high-quality materials for durable, long-lasting performance. Vanzon's selection of aluminum tubing fittings and accessories is sure to meet all your needs. Whether you're looking for large-scale industrial solutions or small business applications, Vanzon has a wide range of products to suit your requirements.
Aluminum Tubing Fittings Accessories
Aluminum tubing and its accompanying fittings and accessories are essential components for completing many projects. Whether you are a professional working in the construction, manufacturing or engineering industries, or a DIY enthusiast looking to tackle your next project at home, aluminum tubing is an important piece of the puzzle. It's strong and lightweight, making it ideal for creating structures or frames that need to be portable. Its durability also makes it suitable for jobs that require long-term performance.
Aluminum tubing fittings and accessories are an integral part of any plumbing or construction project. Whether you're fitting pipes for a new kitchen sink, installing a bathroom shower, or constructing an industrial water system, you need the right fittings to ensure that your project is successful. Aluminum tubing fittings come in a variety of shapes and sizes, including elbows, tees, and couplings, to meet your specific project needs.
Aluminum Tubing Fittings Accessories Manufacturer
From large-scale projects to small repairs, aluminum tubing is an essential component in many industrial applications. As the leading manufacturer of aluminum tubing fittings accessories, we provide the highest quality products that are designed for maximum durability and efficiency. By utilizing state-of-the-art technology and innovative design, our products offer a wide range of benefits including corrosion resistance, lightweight construction, and longevity. Our team of experienced engineers works closely with customers to ensure that all of their needs are met.
Benefits OF Aluminum Tubing Fittings Accessories:
1) Durable Construction: These aluminum tubing fittings are built with superior grade aluminum, which offers superior corrosion resistance and strength compared to other metals. This ensures that your connections remain secure for years to come even in the harshest conditions.
2) Easy Installation: The easy-to-install design of these aluminum tubing fittings makes them a breeze to install and ensure tight connections without any hassle.