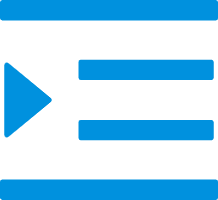 DIN 74323 SPIRAL-HOSE

PU coil used for air brake,automated machinery, coating machinery, all kinds of pneumatic tools, pneumatic & hydraulic machinery, construction and various pneumatic tools. Polyether based PU Tube is hydrolysis-resistant, anti-bacterial & anti-fungous, and it can be used for gardening, cleaning, water hoses and other purposes.

DIN 74323 SPIRAL-HOSE

PU Spiral Air Hose coils PUC 06

PU coil used for air brake,automated machinery, coating machinery, all kinds of pneumatic tools, pneumatic & hydraulic machinery, construction and various pneumatic tools. Polyether based PU Tube is hydrolysis-resistant, anti-bacterial & anti-fungous, and it can be used for gardening, cleaning, water hoses and other purposes.

PU Spiral Air Hose coils PUC 06

PU Spiral Air Hose coils PUC 05

PU coil used for air brake,automated machinery, coating machinery, all kinds of pneumatic tools, pneumatic & hydraulic machinery, construction and various pneumatic tools. Polyether based PU Tube is hydrolysis-resistant, anti-bacterial & anti-fungous, and it can be used for gardening, cleaning, water hoses and other purposes.

PU Spiral Air Hose coils PUC 05

PU Spiral Air Hose coils PUC04

PU coil used for air brake,automated machinery, coating machinery, all kinds of pneumatic tools, pneumatic & hydraulic machinery, construction and various pneumatic tools. Polyether based PU Tube is hydrolysis-resistant, anti-bacterial & anti-fungous, and it can be used for gardening, cleaning, water hoses and other purposes.

PU Spiral Air Hose coils PUC04

PU Spiral Air Hose coils PUC03

PU coil used for air brake,automated machinery, coating machinery, all kinds of pneumatic tools, pneumatic & hydraulic machinery, construction and various pneumatic tools. Polyether based PU Tube is hydrolysis-resistant, anti-bacterial & anti-fungous, and it can be used for gardening, cleaning, water hoses and other purposes.

PU Spiral Air Hose coils PUC03

PU Spiral Air Hose coils PUC01

PU coil used for air brake,automated machinery, coating machinery, all kinds of pneumatic tools, pneumatic & hydraulic machinery, construction and various pneumatic tools. Polyether based PU Tube is hydrolysis-resistant, anti-bacterial & anti-fungous, and it can be used for gardening, cleaning, water hoses and other purposes.

PU Spiral Air Hose coils PUC01

PU twin hose
Polyurethane (PU) Tube &Pu Hose Manufacturer | Vanzon
Vanzon is a leading manufacturer of polyurethane (PU) tubes and hoses, providing superior products to customers around the world.Vanzon has become an industry leader in PU tube and hose production, creating innovative solutions that improve customer satisfaction. Boasting a wide range of PU tube and hose products, Vanzon offers customers the latest advancements in PU technology, ensuring quality performance and durability.
Polyurethane (PU) Tube Manufacturer
Polyurethane (PU) tubes are becoming increasingly popular for a variety of uses due to their lightweight, flexible, and durable properties. Manufacturers of PU tubes have the ability to customize the size, shape, color, and other features to meet the specific needs of their clients. With a growing demand for PU tubes in industries ranging from automotive and medical to industrial applications, it is important to understand what qualities to look for in an experienced PU tube manufacturer.
Pu Hose Manufacturer
Pu Hose is a versatile, lightweight and easy-to-use material that is quickly becoming popular in the world of home renovations. It is being used to create creative and stylish looks in homes without breaking the bank. Pu Hose can be used to replace traditional materials such as wood, steel and aluminum, allowing for more creative designs with a fraction of the cost.
Pu hose manufacturing is a growing business that offers great prospects for entrepreneurs looking to start their own venture. Pu hoses are highly versatile and are used in various industries from automotive, food and beverage, construction, marine, and pharmaceuticals.
Advantages of Polyurethane (PU) Tube &Pu Hose
This Polyurethane (PU) Tube & Pu Hose is a must-have for any DIY project, offering superior strength and durability.
It is made from high-quality polyurethane material that is resistant to abrasion, temperature, oil and chemical degradation.
The PU tube & hose can be easily cut to the perfect length for your required application, eliminating the need for costly custom orders.
The flexible design allows it to fit into tight spaces and bends around corners with ease, making it ideal for projects in difficult environments or areas with limited space.
This PU tube & hose is designed to withstand temperatures up to +80 °C