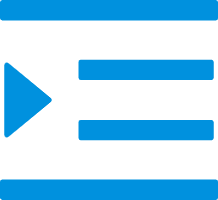 HDPE Pipe Fittings - HDPE Pipe Tee Manufacturer | Vanzon
Vanzon is one of the leading in the HDPE pipe fittings industry. Our HDPE pipe tee product line meets all standards of quality and reliability. We produce a full range of products, from elbow fittings to tees and reducers, ensuring that our clients have all the HDPE pipe fittings they need to complete their projects.
HDPE Pipe Fittings
HDPE (High-Density Polyethylene) pipe fittings have become a popular choice for many industrial and commercial applications. They are lightweight, flexible, and corrosion-resistant, making them ideal for any construction project. HDPE pipe fittings are also incredibly durable and can withstand a wide range of temperatures and pressures. In addition to their practicality, they are aesthetically pleasing and come in a variety of sizes and shapes to fit any application.
HDPE Pipe Fittings Manufacturer
HDPE Pipe Fittings Manufacturer is a leader in the industry for providing high-quality products and services. We are committed to delivering quality, durable, and reliable piping solutions for all your needs. Our HDPE fittings are manufactured from only top-grade materials to ensure maximum performance and longevity. Our experienced team of professionals is dedicated to providing customers with customized solutions that meet their specific requirements. With our wide range of options and expertise, we guarantee satisfaction with every purchase.
Benefits OF HDPE Pipe Fittings:
1. Reliable Performance: HDPE Pipe Fittings provide reliable performance in a variety of plumbing applications, offering superior strength and durability that is unmatched by other materials. The fittings will not corrode or rust, and they can withstand extreme temperatures without damage.
2. Cost-Effective: HDPE Pipe Fittings are an economical choice for your plumbing needs since they cost less than traditional metal fittings, making them an ideal choice for any budget-minded consumer.
3. Durable