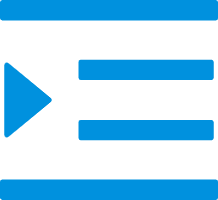 Air Coil Hose manufacturers Wholesaler | Vanzon
Vanzon is a leading air coil hose manufacturer and wholesaler, providing high-quality products to customers around the world.
Vanzon's air coil hoses are designed with customer satisfaction in mind - they are designed to last longer, withstand more pressure, and maintain their flexibility under varying conditions. The company also offers outstanding customer service and support.
Air Coil Hose
Air Coil Hose is a revolutionary new hose technology that provides the user with a convenient and efficient way to store and use their outdoor hoses. It is designed to be lightweight, flexible, and durable while being able to withstand extreme temperatures. The Air Coil Hose is an upgrade from traditional rubber hoses that are prone to kinking, leaking, and breaking. This advanced hose technology offers superior performance in all weather conditions without the need for extra maintenance or repairs.
Advantages of Air Coil Hose
The air coil hose is incredibly durable and flexible, making it ideal for a range of applications. Its thick walls protect against wear and tear while also maintaining its flexibility even in extreme temperatures.
This hose features a kink-resistant construction which prevents the tube from curling up when not in use. This ensures that the air flow remains uninterrupted so you can get the most out of your compressed
With its high temperature resistance (up to 140°C/284°F), the air coil hose is perfect for any type of application in both hot and cold environments.