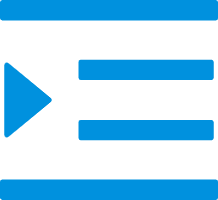 Brass Automotive fittings,Brass Auto parts
Automotive fittings and parts made from brass are becoming increasingly popular in the auto industry. Brass is a strong, corrosion-resistant metal alloy that is ideal for use in cars and trucks of all types. Its malleability allows it to be used for a variety of purposes, including radiators, fuel systems, exhausts, water pumps, air conditioning components and more. Brass automotive fittings and parts offer many advantages over their steel counterparts; they are longer lasting and require less maintenance.
Brass automotive fittings and brass auto parts are essential components of a vehicle's construction and maintenance. From engine blocks to brake systems, there are numerous brass fittings and parts that can be used for cars, trucks, and other types of automobiles. Brass is an ideal material for auto parts because it is strong, durable, and corrosion-resistant. Its properties make it the perfect choice for many applications in the automotive industry.
Auto parts brass connectors
Auto parts brass connectors are an important component of any vehicle. They are used to ensure a secure connection between two components. Brass is the preferred material for these connectors due to its high strength and excellent corrosion resistance. It is also inexpensive, making it an attractive option for many automotive manufacturers. As technology advances and cars become increasingly complex, auto parts brass connectors must keep up with new requirements and regulations.
Advantages of Auto parts brass connectors
High quality materials ensure durability: Made from top grade brass, these fittings and parts are designed to stand up to the toughest conditions over time without degradation in performance.
Long lasting performance: Made from brass material, this auto part offers superior strength and longevity compared to other materials. This makes it ideal for use in heavy-duty vehicles that require a more robust part. Additionally, this part is resistant to corrosion which helps extend its life even further.
Easy installation: With its simple design, Brass Auto Parts are easy to install and remove. This convenient feature makes it an ideal choice for those who don't have a lot of experience
Auto parts brass connectors manufacturer
Welcome to the world of auto parts brass connectors! As a manufacturer, we understand how important it is to have reliable and efficient parts that are built to last. With our specialized expertise in this field, we are able to provide our customers with superior quality connectors. We use only the highest grade materials and advanced technology to ensure that our products exceed industry standards. Our commitment to customer satisfaction has made us one of the most trusted names in the business.