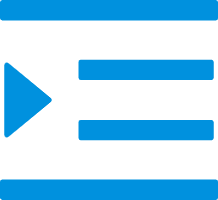 Steel fittings Pneumatic Accessories
Steel fittings and pneumatic accessories are essential components of a wide variety of industrial processes. They provide an efficient and secure connection between different pipes, hoses, and other components in a system. Due to their durability and strength, steel fittings are ideal for using in mechanical systems that require frequent assembly or disassembly. Pneumatic accessories such as cylinders, valves, air filters, pressure regulators, lubricators, and pumps can be used to control the flow of air through the system. Both steel fittings and pneumatic accessories offer excellent performance in a wide range of working environments.
These types of parts are commonly used in automotive manufacturing plants as well as large-scale construction projects where they ensure smooth operation of machinery at all times. Steel fittings are also ideal for use with oil pipelines since they can resist corrosion even when exposed to extreme temperatures or harsh chemicals.
Advantages of Steel fittings Pneumatic Accessories
For those who are looking for reliable steel fittings pneumatic accessories, these products are the perfect choice! Highly durable and resistant to rust, corrosion and other elements, these accessories can handle tough jobs.
Our steel fittings pneumatic accessories are made of high quality materials that will ensure a long service life. The edges are smoothly finished to prevent any potential damage while being handled or installed, giving you peace of mind when you're on the job.
Designed to be easy to install and use, our steel fittings pneumatic accessories will help make any project go more smoothly. And since they come in various sizes and shapes, you can find the right one for your needs with ease.
Steel fittings Pneumatic Accessories Manufacturers | Vanzon
Vanzon is an experienced and reliable steel fittings pneumatic accessories manufacturer and supplier. With years of knowledge and expertise, they are a trusted partner for clients in many industries. Their commitment to quality and craftsmanship ensures that the products they provide meet the highest standards of safety and performance. They specialize in providing several types of industrial grade pneumatic components, including valves, filters, regulators, tubes, and more.